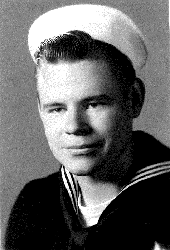 Roland Wiench was one of the EV Discussion List's stalwarts. Roland's EV, Electro I, was a heavily modified Chevrolet El Camino, one of several "Detroit Iron" EV conversions built by Robert Aronson and Electric Fuel Propulsion of Michigan in the 1970s. Heavily modified it was indeed, at one point tipping the scales at over 3.5 tons.
Roland never stopped upgrading and updating his EV - batteries, motor, transmission, charger, controller. He started with Aronson's custom-made cobalt-doped lead batteries, and ended with Nissan Leaf lithium modules.
He didn't even spare the interior. The complex, switch- and meter-bedecked instrument panel would have done justice to an aircraft. No one could have possibly stolen Roland's EV - no one else could figure out how to power it up.
Late in 2003 Roland fell into an EVDL discussion about low rolling resistance tires. From then until his last posts in 2017, he contributed over 4,100 messages. With his extensive EV building experience, he was an ideal practical coach for younger and greener EV converters. You can read his posts in the archive.
In March of 2018, Roland suffered a fall that caused an epidural brain hemorrhage, and wasn't able to recover.
Ever self-sufficient, Roland even wrote his own obituary.
Roland Eugene Wiench
September 4, 1936 ~ March 16, 2018 (age 81)
Born on Friday September 4, 1936 at 11:45 AM, I came out facing north in Dickinson, North Dakota, in the hospital 400 feet from our home. I made it home for lunch at 12 noon.
My father, an electrical engineer, took me down to his electrical laboratory - I called it a dungeon - when I was 8. He taught me basic electricity. My first project was a dog repeller for the garden. As a dog came into the garden, I turned on a switch that tickled his feet at a low voltage. The dog stood up on his two back feet and tiptoed through the tulips, dancing the jitterbug. Later, I made an overhead electrical trolley using an Erector Set, with the clotheslines as the conductors. I forgot to turn off the power, and the laundry lady did the jitterbug too.
I attended St. Patrick's grade school and Assumption Abbey high school in North Dakota. I also attended the College of Great Falls, Montana.
I enlisted in the Navy in 1955 as flight, radar controller, and navigator for carriers in the Atlantic. After studying aviation electronics engineering, I worked for Boeing Aircraft in Great Falls. Meanwhile, I was employed as an electrical technician, later electrical supervisor, at MANG (Montana Air National Guard).
After serving in the Navy, USAF, and MANG, I was honorably discharged as Master Sergeant in 1989.
In 1976 I received a grant and a prototype electric car from Electric Fuel Propulsion of Troy, Michigan. Since 1989 I have worked on the science of electric vehicle improvement.
Roland was a lifelong bachelor and had no children, but he left many nieces and nephews. Roland was preceded in death by his parents, Frank and Clementine Wiench; by his brothers and their wives, Francis and Marilyn Wiench and Alcuin and Annie Wiench; and by his sisters and their husbands, Bernice and Paul Wilhelm and Beatrice Hall.